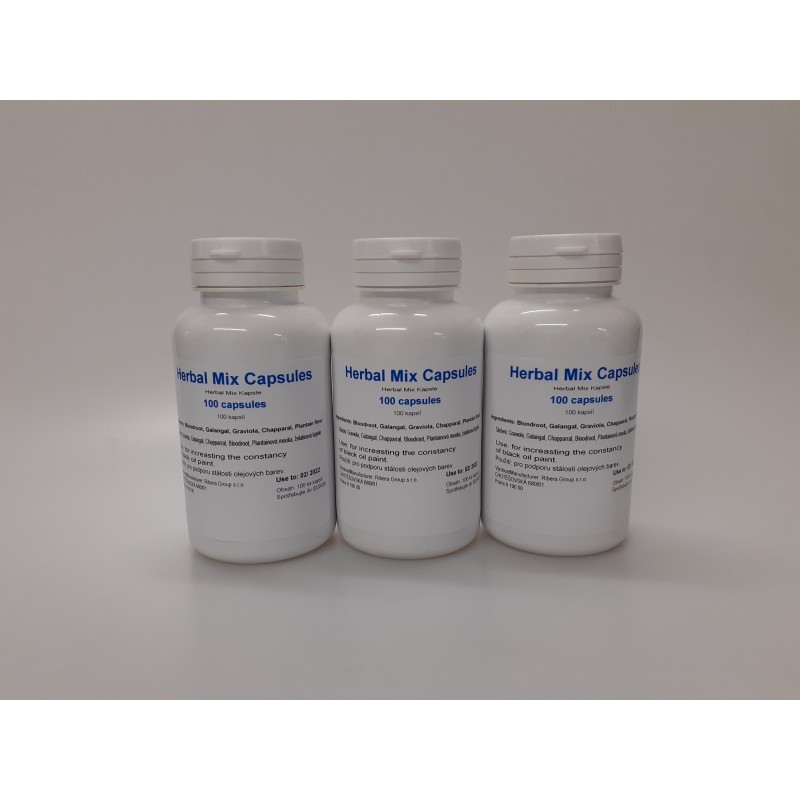 ? ?
3x Herbal Mix Capsules (100 pcs)
Convenient price for 3 pieces!
Herbal mix for increasing the constancy of black oil paint.
Product composition:
Graviola 25 g, Galangal 25 g, Chaparrel 25 g, Bloodroot 25 g, Plantain flour, gelatine capsules
Payment: by bank transfer, or Paypal

Shipping Fee: 10EUR including VAT
The content of one capsule is sufficient for 1 tube of black paint with a content of 12 ml.
1. squeeze the paint out of the tube
2. open the capsule and pour the content into the paint
3. mix the herbs thoroughly with the paint
4. first test on a small piece of canvas to determine the resulting shade
3 dalších produktů ve stejné kategorii: